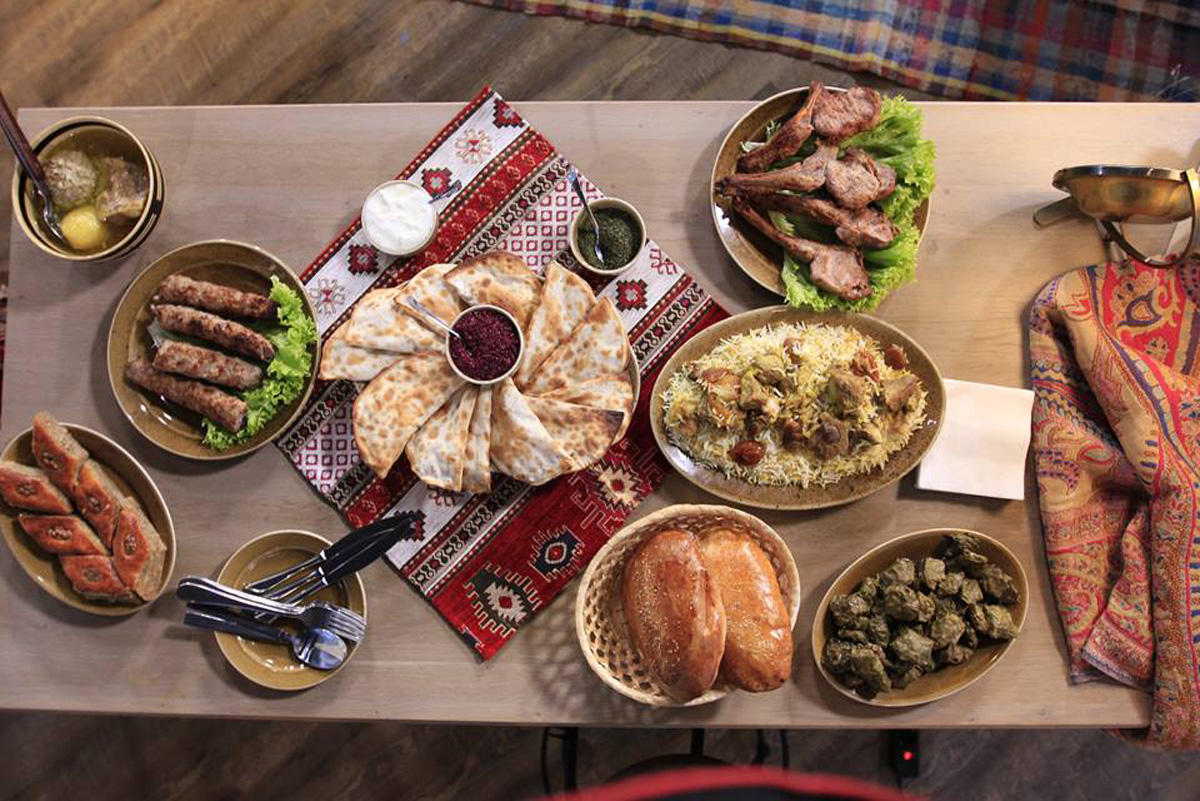 2020-12-07 06:58:52
The dishes you should taste in Azerbaijani cuisine.

Because Azerbaijan is located at the crossroads of the Silk Road, between Europe and Asia, this is reflected in the exquisite abundance of delicious dishes. Azerbaijani cuisine can be noted for hot dishes, barbecue, cold snacks, pastries, drinks, flour dishes, and also sour foods. Pilaf is the first thing to try in Baku. This dish is considered a business card of the country. There are more than 50 types of pilaf in Azerbaijani cuisine. The king of Azerbaijani dishes is shah pilaf. Shah pilaf ingredients are meat (from lamb, veal or chicken), long rice, butter, dry fruits (chestnut, apricot, raisins) from the spices of saffron, turmeric, salt, pepper and lavash. Shah pilaf is usually prepared during events and holidays. Dolma from grape leaves is also a meat dish. Dolma contains from minced lamb meat, grape leaves, round rice, onions, mint, salt, pepper. The same filling is used in the preparation of dolma three sisters - eggplant, pepper, tomato are filled.


Kyufta bozbash is one of the favorite dish of locals. The ingredients are meat (sheep veal), potatoes, yellow peas, round rice, onions, turmeric, salt, pepper. In addition to the usual meat kebabs, you have to try lyulya from lamb, potatoes, fish and chicken.


Dushbara is Azerbaijani version of dumplings, are small balls of stuffed dough served in a lamb broth. Typical fillings include minced lamb meat, salt, pepper, round rice and onions served with dried mint, wine vinegar and garlic.


One of the ancient dishes of Azerbaijan is piti. Piti contains lamb meat, potatoes, yellow peas, cherry plum, chestnut, saffron, salt, pepper to taste. Preparing according to the old method in ceramic pots.


In Azerbaijan, saj is both a wide cast-iron pan and a national dish of the same name. If you order it at a restaurant, they will bring you a wide, round heated pan with delicious pieces of meat (lamb or chicken), potatoes, and eggplant slices. All this is covered with a slightly ruddy appetizing crust. If your grandmother or mother has ever cooked fried potatoes with meat in a cast-iron pan for you, then you should roughly imagine the taste of Azerbaijani saj.


Sour and milky products like yoghurt, cottage cheese, ayran, cheese are widely used.


The sweets that you have to try upon arriving in Azerbaijan - shakerbura, baklava, badambura, shaki halva, mutaki. Azerbaijanis love to drink tea with pastries and sweets. These sweets can be easily found in Baku.


Azerbaijan is the motherland of delicious teas, but the best of them are grown in Lankaran and Astara regions.